Organic Tuscan chickpea flour
Organic Tuscan chickpea flour 500gr
Organic chickpea flour, stone mill suitable for refined recipes.
Security payment
Delivery methods
Shipping and Returns
Chickpea flour Toscana Mulino Val d'Orcia 500gr
DESCRIPTION
SOFT AND SOFT FOR REFINED RECIPES

Stone ground chickpea flour. Organic product.
The Val d'Orcia chickpeas are grown on the farm and ground in our mill with stone millstones.
PROCESSING
The main feature of stone grinding is that of grinding the entire grain of wheat with a low processing speed which reduces the overheating of the millstones and therefore of the flours without affecting their lipid-vitamin properties. Particularly precious nutrients are preserved such as vitamins of group E and group B, mineral salts such as phosphorus, potassium and magnesium, fibers and antioxidants which would inevitably be lost with the industrial refining process.
The products obtained from stone-ground organic flours guarantee a healthier and more balanced diet and preserve an authentic taste and a characteristic flavour.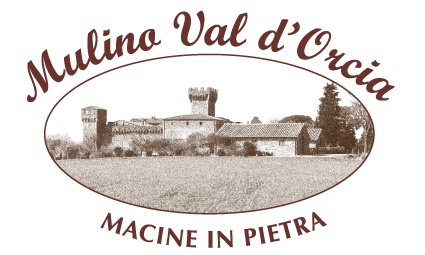 Data sheet
Ingredients ::

Chickpeas

Package ::

Plastic bag

Quantity ::

0,5 Kg

Certifications ::

CCPB

Origin of raw materials ::

Italy - Tuscany - Siena

Storage ::

Cool dry place

Production Area ::

Tuscany

Energy [KJ]

1323

Energy [Kcal] ::

316

Proteins [g] ::

20,9

Fatty [g] ::

6,3

Saturated Fatty Acids [g] ::

0,8

carbohydrates [g] ::

46,9

of which Sugars

3,7

Total Fibers [g] ::

13,6

Salt [g] ::

0,02

Italian Region ::

Tuscany
No customer reviews for the moment.